Let's acknowledge that there's no foolproof way to protect your Android device from thieves and hackers. Indeed, as a wise technology guru once told me, if a sophisticated crook decides to target your phone, good luck trying to stop them.
That said, there are plenty of ways to keep your Android handset safe from the most common security threats, all with a minimum of effort.
5
Prepare A Backup Of Your Data
A backup of your precious data is a must-have in todays day and age of smartphones. Picture the worst case scenario where your Android device has been stolen or hacked. The last thing you can do is perform a remote wipe. Without a backup, you will lose all your information on your device.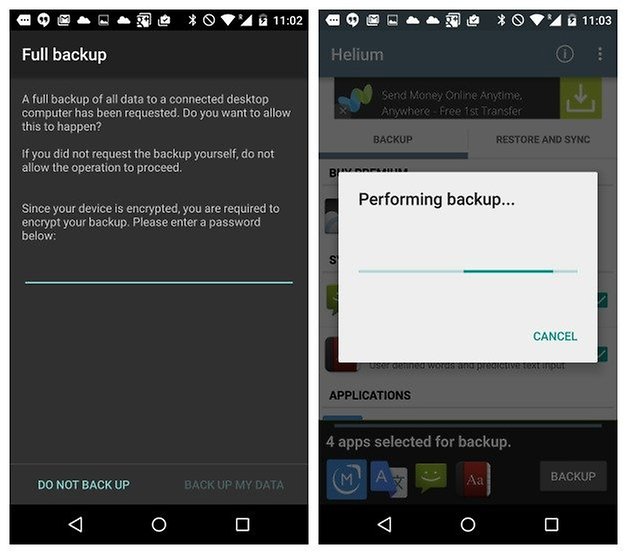 Even if you could retrieve your stolen phone, chances are that hackers that have managed to access your device will render it useless. If you have a backup, however, you can still restore your Android device back to its original state.
You can choose to backup important information to the Cloud, your desktop or even to a flash drive.
Losing or breaking your phone doesn't mean you have to lose all your data, too–as long as you back it up first. So, backup Android phone to PC is necessary! That way, they can keep and restore all Android data from computer whenever the original one gets lost.